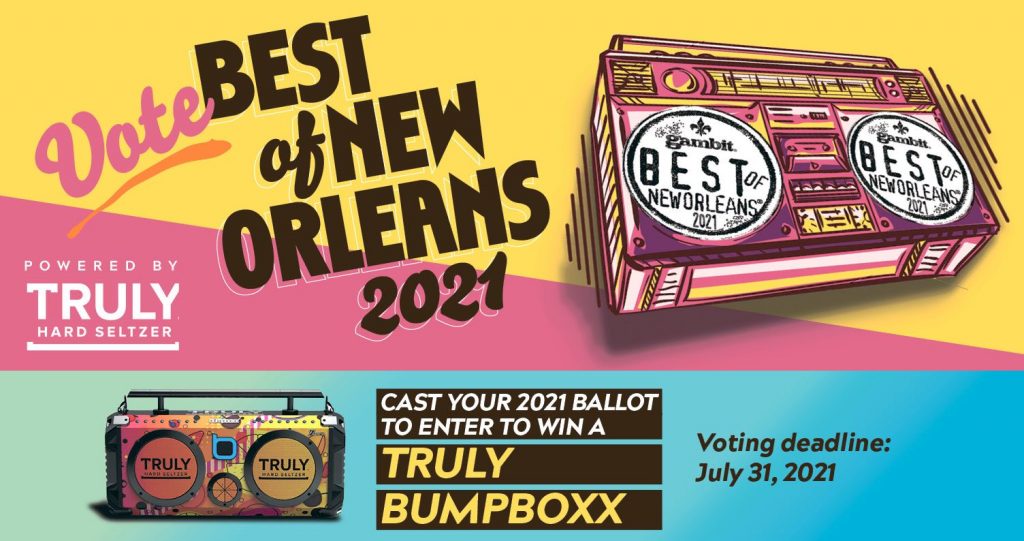 Cast your vote TODAY for Brandner Gives Back in the Gambit's Best of New Orleans 2021 poll!
Please show your support and write-in Brandner Gives Back under the "Best Nonprofit" category found under Local Life on the ballot. Also, please write-in Mike Brandner Injury Attorneys to win under the 'Best Law Firm' category found under Goods and Services on the ballot.
Voting will take place June 30 through July 31, 2021. Only one ballot per person will be counted and you must write-in answers for at least 25 categories for your votes to count.
Here's a link to our favorites in case you need ideas for the other 23 categories.
Thank you for supporting Brandner Gives Back and Mike Brandner Injury Attorneys!