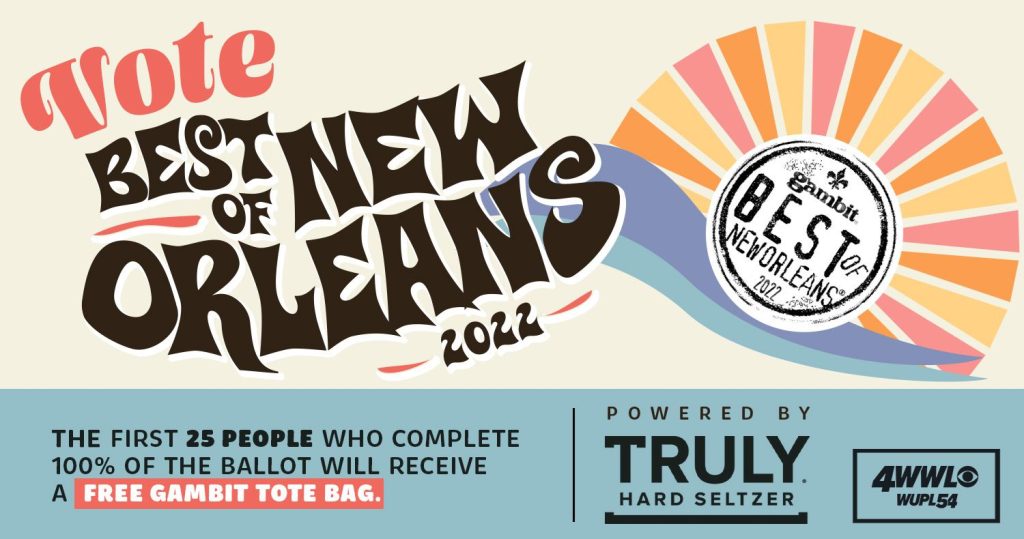 Cast your vote TODAY for Brandner Gives Back in the Gambit's Best of New Orleans 2022 poll!
Please show your support and write-in Brandner Gives Back under the "Best Nonprofit" category found under Local Life on the ballot. Also, please write-in Mike Brandner Injury Attorneys to win under the 'Best Law Firm' category found under Goods and Services on the ballot.
Voting will take place August 1 through August 31, 2022. Only one ballot per person will be counted and you must write-in answers for at least 20 categories for your votes to count.
Here's a link to our favorites in case you need ideas for the other 18 categories.
Thank you for supporting Brandner Gives Back and Mike Brandner Injury Attorneys!